BASIC BUSINESS PLANNING
---
This Section presents information about developing your Horse Business Plan in three parts.
In Part A (Basic Business Planning Tools), you will find information about creating basic business plans for your horse business. This information is a good, solid overview of what goes into a business plan and provides basic resource information.
In Part B (The Order of Plan Development), consideration is given to the order in which your Plan can be conceived from The Concept Phase, Business Naming, SWOT Analysis, Developing Social Capital, Marketing Plan, Start-Up Costs, Spin-Up Review, and Initial Financing.
In Part C (State Resources), information is provided about Starting A Horse Business in your State including local procedures, contact information, and resources.
---
Overview of a Basic Business Plan
A basic business plan for your horse business should be developed for several reasons. It is the basic business document that is presented in seeking to obtain investors or financing--the formal presentation of the business. However, if the business will likely not have investors or seek formal financing (successfully), the business plan is even more necessary. Creating a business plan requires thinking through all aspects of the business in order to complete it.
The business plan should also be seen as an ongoing plan. It should be updated on a periodic basis and adjusted as the business changes into different directions and matures. The plan will continue to be refined and, as a track record of finances is developed, may be presented formally for financing or investors anew or for purely internal review and assessment.
The standard business plan contains many common elements and a standard outline is shared and followed by most plans. These basic outline presents the business plan to a proposed investor or financing source. The basic parts include a Cover Page, Table of Contents, Executive Summary, Mission Statement, Company Summary [Sole Proprietorship, Partnership, Corporation, or Limited Liability Corporation (LLC)], Market Analysis, Market Segmentation, Marketing Plan, Projected Cash Flow, Management Plan, and an Appendix containing Start Up Costs, Break Even Analysis, Long term Plans, Balance Sheet and other relevant tables and information. This format can vary some, but the basics are similar.
---
PART A: BASIC BUSINESS PLANNING TOOLS
---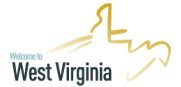 The State of West Virginia offers excellent Start-Up and Business Planning including information about Corporate Structure, Hiring Employees, and even Writing Press Releases to advertise your business. This West Virginia Business Website is well worth reviewing and provides good, practical information.
---

The State of Tennessee also offers an excellent overview of the Development of a Business Plan which is thorough and in depth. This is also an excellent overview of the makings of a good Business Plan.
---

Another good place to get an overview is the U.S. Small Business Administration (SBA) website. The SBA provides an overview of the plan and information on how to write a plan. Explanations and guidance are provided for each section of the Business Plan. Online Training Modules as well as Course Outlines, Templates, and Resources are also available (Name and E-mail registration required).
---

IRS: The IRS offers checklists for small business owners as well as many fact sheets and Training Articles. Online Web Casts covering many topics are also included. Learn here about Employer Identification Numbers ( EIN's), How to Pay Taxes Electronically, Self-Employment Taxes, Business Use of Your Home, Depreciation, Business Expenses, and IRS Record Keeping Requirements.
---
SCORE (The Service Corps of Retired Executives) provides excellent information and services. SCORE is a non-profit organization founded in 1964 and today encompasses hundreds of chapters and thousands of volunteers. SCORE also provides business tools, online business workshop with videos explaining the business plan process.
SCORE requires online registration with an e-mail address. It offers online (free) Business Plan Training and newsletters providing tips on starting new businesses.
Review all SCORE has to offer including upcoming events and web casts as well as finding local contacts in your area.
---

Small Business TV, SBTV, is a website offering videos on a huge variety of topics geared toward the small business owner. Management, marketing, Home Based, and Online Businesses are just some of the topics covered. The clear advantage: This service operates 24/7 and is available at your convenience.
Small Business TV is supported by the National Association of Women Business Owners (NAWBO), The IRS, and SCORE.