START YOUR HORSE BUSINESS IN ALABAMA
---
Alabama does a good job helping small businesses get started and provides a number of resources to help new business start-ups. Review these in depth. Do not hesitate to contact or call these agencies with your questions or for clarification of matters about which you have questions.
---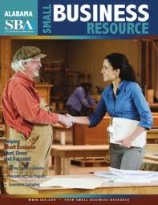 ALABAMA SBA: SMALL BUSINESS RESOURCE GUIDE: This useful publication is produced through the Alabama SBA Office and contained links to Alabama Business Resources including Training Centers and Small Business Development Centers across the state. Connect with the SBDC Centers near you for Small Business Seminars that are regularly held. This Guide also includes listings for help for Women and Veterans Small Business owners in Alabama. From State Corporate Licensing to Trademarks to IRS Regulations and State County Resources, this is a must read for anyone starting a horse business in Alabama.
---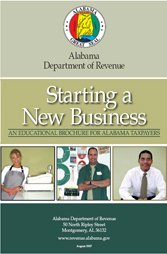 ALABAMA'S ANSWERS: A GUIDE TO DOING BUSINESS IN ALABAMA: This publications contains a very large amount of information including telephone numbers for the various state agencies involved in setting up a business in Alabama. Published by the Alabama Department of Revenue, it covers essential tax information for businesses in Alabama.
---

The Alabama Cooperative Extension Service: The Alabama Extension Service is operated through Auburn University and Alabama A&M University with offices in each County. The Cooperative Extension Service also manages the 4-H Organization in Alabama. This resource will provides extensive information and should be explored fully. It contains links to Publications, Fact Sheets About Horses (use Search), Information from a study of the Economic Impact of the Horse Industry in Alabama, and links the local Extension Office in each Alabama County. Local Extension Service Agents can be provide a wealth of information. The Extension Service will also conduct ongoing Continuing Education Projects and Seminars.
---

ALABAMA HORSE COUNCIL: The Alabama Horse Council is an excellent source of contacts within the Alabama Horse Industry. The Council promotes the Alabama Horse Industry and works with the Alabama Legislature and State Agencies on a variety of equine issues. In addition to operating the Alabama Horse Fair, the Council offers several scholarships through funding from its Horse Fair and sales of the Alabama Cowboy tag.
Additionally, the Council maintains a Directory of Horse Related Businesses including Tack, Feed, Stables, Breeding Farms, Trail Rides, and other businesses.
---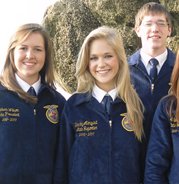 The Alabama FFA offers numerous programs and opportunities for Volunteerism.
---