SPOTLIGHT EQUINE PROGRAMS
These Spotlight Schools are not endorsements of any style of riding or horsemanship or equine activity. This Spotlight Selection demonstrates the breadth of equine education, outlines some of the broad parameters of choices available, and only hints at the widely dispersed educational opportunities available.
From less than one year Certificates to 4-year degrees and graduate work, Equine Studies can be combined with virtually major found in a typical college or university. You can start a horse business whatever your choice of a major or interest is: From Accounting to Psychology to Pre-Vet to Pre-Law to Marketing to Journalism to the Fine Arts.
If you have a passion for horses, you can find a place for horses in whatever educational pursuit you may have or whatever occupation or profession you may undertake.
The Spotlight Schools offer a glimpse of the range of choices before you. Even if you do not seek to undertake these programs of study in person or online, you do know where expertise and resopurces can be found that may yet help you Start Your Horse Business.
---
Pack Horse Operations
Feather River College, Quincy, California. Founded 1968. AAS Degree in Equine Studies Program offers four areas of concentration: Rodeo Skills, Horse Training Skills, Ranch Skills, and Pack Skills. The Pack Skills Concentration focuses on Stable Operation and Pack Station Management. Students following this concentration have pursued Trail Horse Operations and Equine Adventure Travel Businesses.

---
Equine Assisted Mental Health
Judson College in Judson, Alabama, founded 1838, is one of the oldest women's colleges in the United States. The College has a student body of about 300 and remains affiliated with the Baptist Church. Judson is a member of the Intercollegiate Horse Show Association (college members must provide the horses and tack and student may provide only their show attire). The Equestrian Team has qualified for regional and National Championships. Opportunities are offered for Internships through the Kentucky Equine Management Internship, Work Internship through a veterinarian's clinic, and Retail Internship a tack shop. Judson offers a 4-year Bachelor of Science in Equine Studies.
Judson also offers a unique concentration in Equine-Assisted Mental Health allied with its Psychology and Social Work Departments. Students may also become NAHRA Certified Instructors and combine future professional work with people who have a wide variety of physical, mental, and emotional disabilities.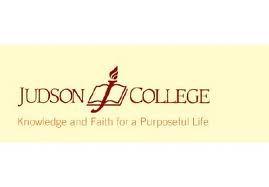 ---
Colt Starting
Connors State College, Campuses in Warner and Muskogee, Oklahoma, founded 1908. Connors State offers an Associate of Science (AS) and Associate of Applied Science (AAS) Degree in Equine Technology. Students will receive training in English and Western Riding as well as study Anatomy, Nutrition, Management, and Marketing. Each student will spend three sessions during first year starting three different unbroken colts. The second year will provide emphasis on Reining, Cutting, and Roping. Connors State College
---
The Business of Horse Racing and Race Tracks
University of Arizona, Tucson, Arizona. Founded 1885. The University owns a top level Thoroughbred Breeding Farm and operates the Race Track Industry Program (RTIP) providing a Bachelor of Science Degree. The Race Track Industry Program prepares students for work in the horse racing industry. Course work includes Racetrack Laws and Enforcement, Business Management, Race Track Marketing, and Pari-Mutuel Racing Regulation. There are also course in the Development and Management of Race Horses, Equine Conformation and Equine Sports Medicine. The RTIP Program is open to University students majoring in a Animal Science, Business, Marketing and Finance. The University is also one of two U.S. sites to operate Racetrack Officials Accreditation Program (ROAP). ROAP accredits in Flat Racing, harness Racing, and Steeplechase Racing.
University of Arizona Race Track Industry Program
---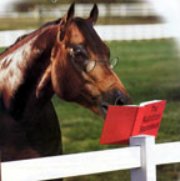 ---
Dressage and Classical Dressage
University of New Hampshire, Durham, New Hampshire. Founded 1866. The University is a highly rated school in many areas. The Equine Studies Programs also offers student opportunities in Intercollegiate Dressage Competition (U.S. National Champions) and Intercollegiate Horse Show Competition. A distinguished faculty teaches Dressage and the University offers concentrated study of the Portuguese method of classical dressage at L'Escola De Equitaco De Alcainca 'N Alainca, Portugal. The University of New Hampshire also offers a four-year Bachelor of Science in with concentrations Equine Industry management, Therapeutic Riding, and Equine Science as well as an AAS in Equine Management.
University of New Hampshire Equine Program
---
Farrier Craftsmanship
Meredith Manor International Equestrian Center, Waverly West Virginia. Meredith Manor is a Nationally recognized equestrian school offering 3-18 month programs requiring almost 1200 hours of instructed riding. The Meredith Manor Farrier Program takes advantage of the schools 145 horses engaged in various disciplines and performing at various levels. The Farrier Program covers 12 or 36 weeks of instruction. The coursework covers six levels of Farrier Craftsmanship including anatomy, hoof diseases, trimming, nailing, forge work and modification of factory shoes, balance and movement, foal foot care, lameness, laminitis, navicular disease, farrier business principles. Students will work with gaited horses, draft horses, trail horses, performance horses, show horses in various disciplines. Students will graduate with knowledge to achieve National Certification by any farrier association. The Forging Program will teach the student to make, shape and adjust shoes for particular needs of the horse.
---
Equine Business Management Certificate and Vet Tech Completely Online
Purdue Calumet, Calumet and West Lafayette, Illinois ( near Chicago), founded 1869. Purdue is a land-grant university and offers a bachelor of Art in Business with a Major in Equine Business Management. The Equine Program is part of Purdue University's fully-accredited School of Management. Purdue University in West Lafayette offers a one-year Equine Management Certificate that may be taken completely online and is open to students with a high school diploma. Purdue also operates a School of Veterinary Medicine, Equine Sports Medicine Center, and offers a Veterinary Technology (Vet Tech) Program completely online
---
Rodeo Production Management
Laramie Community College, Laramie, Wyoming, founded 1968, with campuses in Cheyenne and Laramie, with over 4,000 students. LCC offers an AAS Degree in Rodeo Production Management. The curriculum will cover Small Business Practices, Business Finance, Business Planning, Breeding, Rough Stock, Fundamental of Cutting Horses and Roping, Rodeo Timed Events, Equine Breeding, Feeds and Feeding, Alternative Rodeo Timed Events, Livestock Production, and Rodeo Production Management Internship.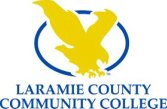 ---
Equine Arts
Virtually every major Equine Publication will be filled with advertisements for Equine Art of many forms. Numerous independent businesses and galleries will advertise and offer these items for sale in these publications. The Taos Art School, Taos New Mexico, and The American Academy of Equine Art in Georgetown, Kentucky, offer seminars and workshops on Equine Drawing, Painting, Photography, Sculpture and other subjects throughout the year. Additionally, virtually every collegiate Fine Arts department as well as numerous secondary institutions offer Jewelry and Metalsmithing classes as well as Beading and other materials. Independent Artists have a number of resources at hand to create Equine Jewelry and Art whether for sale to other businesses or to start their own Equine Art Business.
The American Academy of Equine Art Taos Art Center/Equine Workshops
---
Business Management of a Hunter/Jumper Facility
Mt. Ida College, Newton, Mass. Founded 1899. The College offers a Bachelor of Science degree. The course work covers Equine Breeding, Nutrition, Health, and Management with a strong business focus in Finance and Accounting. The Program is geared specifically towards today's hunt seat riders, focusing on the "A" Circuit Hunter/Jumper shows through our competition in the Intercollegiate Horse Show Association (IHSA).
Mt. Ida College Equine Management
---
The Ultimate Place To Connect In The Horse Industry
Georgetown College, Georgetown, Ky., founded 1829, liberal arts college offering B.A. The College is associated with the Kentucky Baptist Convention and offers over 40 majors. Georgetown College is about five miles from the world-class Kentucky Horse Park created in 1978 and dedicated to "man's relationship with the horse." A premier equestrian site and host of the 2010 FEI World Equestrian Games. The Kentucky Horse park is also headquarters for: American Association of Equine Practitioners, American Farrier Association; U.S. Hunter/Jumper Association, U.S. Dressage Federation, U.S. Equestrian Federation, and other horse associations. The Park is surrounded by world-class breeding facilities and veterinarians in the heart of Kentucky Horse Country. In October, 2004, the Park announced an Equine Scholars Program in conjunction with Georgetown College. The Equine Scholars Programs permits students to work in College Internships many of which are for credit and paid positions: Pre-Vet Job shadowing at one of the several world-renowned equine veterinary clinics in Central Kentucky, including Hagyard Equine Medical Institute, Rood and Riddle Equine Hospital and Woodford Equine Hospital; working in Central Kentucky banks that have an Equine Lending Department or working with an Equine Lender at one of the Keeneland or Fasig-Tipton horse sales; working for one of the Equine Organizations headquartered at the Park; or working at one of the many area farms engaged in International Sales (Europe, The Middle East, South America, and Australia) through Bloodstock Agents. Recently, Georgetown College entered into an agreement with The Irish National Stud (Ireland's preeminent government owned breeding farm) to accept one Georgetown Equine Scholar into its annual Intern class of twenty; no other college or school in the world has this distinction.
Georgetown College Equine Scholars Program
---
Equine Investment, Partnerships and Syndication
California State Polytechnic University, Pomona, California (Cal Poly Pomona) operates the W.K. Kellogg Arabian Horse Center and offers a Bachelor of Science Degree in Animal Science. Cal Poly Pomona also offers significant course work in Agribusiness and Equine Management including Accounting, Taxation, Legal Aspects of Syndication, Partnerships, Equine Enterprise Management and Equine Investment Management, and Equine Appraisal and Evaluation.
---
Equine Journalism
Rocky Mountain College, Billings, Montana, founded 1935. Rocky Mountain College is considered a best value in a college education and offers over 25 majors. The Equestrian Studies Program offers five majors: Equine Journalism focuses on writing and publishing and equine related journals, magazines, and newspapers; Equitation and Training focuses on training horses in several disciplines with hands-on work; Riding Instruction focuses on teaching and training riders; Therapeutic Riding Instruction provides future work with people with emotional and developmental disabilities; and Equine Business deals with business opportunities outside of training and focuses on Horse Shows and Horse Show Management. Rocky Mountain College offers several Internships with Performance Horse Breeders and Operators, Equine Breeding, Horse Show Management and Tack Companies, and Therapeutic Service Centers. International Internship opportunities exists and the College competes in intercollegiate horse shows and judging events. Rocky Mountain College Equine Studies